Somebody set up us the B.O.M.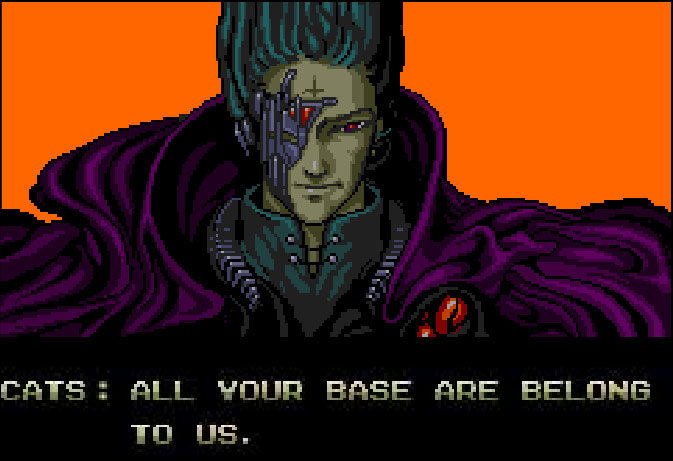 Required
Category
Manufacturer
Identifier
Part Name
Quantity
Unit Price
Links
Notes
Cabinet
Arcade1Up
815221027633
Teenage Mutant Ninja Turtles
1
$399.00
Information & Purchase
Generation 3
Cabinet
3M Command
B073XR4X72
Heavy duty 16 lbs picture hanging strips
14
$9.99
Info. / Order
Used for sticking multiple PCBs to the back of the monitor mount.
Display
VS Display
43190000
HDMI Audio LCD Controller Board M.NT68676
1
$31.80
Order
Fit for 17" 4:3 1280×960 DV170YGM-N10/DV170YGZ-N10 LCD

This is the model with the longer cables, which allowed me to mount everything directly under the exterior of the monitor.

The model with the shorter cables is B07ZVMWPZP.
Display
GANA
B07K21HSQX
Micro HDMI to HDMI Cable (Male to Female) — 2-pack
1
$8.99
Order
Used to convert Raspberry Pi 4's dual Micro-HDMI ports to HDMI ports for the screen and the marquee.
Display
Amazon
B014I8SP4W
High-Speed HDMI Cable, 3 Feet, 2-Pack
1
$9.55
Order
Depending on if you have spare HDMI cables or not, this may be an optional purchase for you.
Audio
LATTECH
52140000
15 Sets JST PH 2.0MM 4 Pin Female Single Connector with Flat Wires 200MM 1007 26AWG
1
$7.99
Order
Connects to the driver board's amplified audio port from HDMI.
Audio
Fancasee
26121600
2 pack 3.5mm female jack to bare wire TRRS 4 Pole Stereo 1/8" 3.5mm jack plug connector audio cable
1
$7.99
Order
Connects to the stock speakers 3.5mm jack.
Audio & Controls
Whizzotech
B0794N4YQ8
Solder Wire 60/40 Tin/Lead Sn60Pb40 with Flux Rosin Core for Electrical Soldering
1
$9.79
Order
Used for creating audio cable to connect stock speakers to HDMI driver board, as well as connect optional coin insert buttons to the GPIO ports on the Raspberry Pi MCU.
Audio & Controls
Preciva
B0778D22WM
750 pcs 2:1 Heat Shrink Tubing
1
$10.99
Order
Used for creating audio cable to connect stock speakers to HDMI driver board, as well as connect players 3 & 4 (outer players) start and coin buttons to the auxiliary ports on the Ultimarc Ultimate.
Microcontroller
Raspberry Pi
43000000
Version 4 Model B 2019 Quad Core 64 Bit WiFi Bluetooth (4GB)
1
$61.70
Information

Order
MCU for running the entire system, and capable of dual HDMI output.

The Raspberry Pi 4 has a known heating problem. At the very least, you will need heatsinks.
Microcontroller
SanDisk — or whatever you prefer.
MicroSDHC Memory Card
1
Used for booting the Raspberry Pi. With firmware updates, you can boot from USB or PXE. Since I'm pushing emulation to a remote hypervisor, I only use an 8GB card that I happened to have, and until I can turn my attention to PXE boots.
Microcontroller
CanaKit
B07TYQRXTK
3.5A Raspberry Pi 4 Power Supply (USB-C)
1
$9.99
Information

Order
Reliable power supply that overcomes a well-known power supply problem.
Microcontroller
Ultimarc
PUIO+LU02+L3C+L5B+L5C+L5V
I-PAC Ultimate I/O
1
$99.00
Info. & Purchase
4.8 and 2.8mm Switch Connectors (for Goldleaf button panels)
Controls
Ultimarc
L6B
Player 3-4 connection pack for I-PAC Ultimate I/O Interface
1
$19.00
Info. & Purchase
Wiring harnesses for connecting the outer player controls to the Ultimarc microcontroller.
Controls
Ultimarc
CGLRGB
GoldLeaf RGB Illuminated Pushbuttons
32
$5.50
Info. & Purchase
This provides for a 4-8-8-4 button configuration (outer players have 4 buttons, inner players have 8 buttons), as well as a Start and Coin button per player.
Controls
Paradise Arcade Shop
Paradise RGB LED Joystick - Stock Length Shaft
4
$30.00
Info. & Purchase
Controls
Everbilt, distributed by Home Depot
8748006881
#4 x 5/8 in. Phillips Flat Head Zinc Plated Wood Screw (12-Pack)
8
$1.18
Info. & Purchase
Mount joysticks into the controls deck.
Controls
Gardner Bender
FLX-3810T
10-ft Plastic Cord Organizer
3
$3.08
Info. & Purchase
Cleanly route cables to the Ultimarc MUC with flexible conduit.
Controls
Glarks
B07TB8QXMC
1191Pcs 2.54mm Pitch 1 2 3 4 5 6 7 8 9 10 Pin Housing Connector and Male Female Crimp Pins with Pin Header and 10 Wire Rainbow Color Flat Ribbon IDC Cable
1
$17.88
Info. & Purchase
Used for making:





4-pin header for each of the RGB joysticks that connects to the Ultimarc board.


Splitter cable for each of the player Start & Coin buttons to share a single RGB port, since none of the LED splitters that I tried from Amazon worked.


5-pin header for interfacing optional coin insert buttons to the GPIO pins of the Raspberry Pi.



Controls
Adafruit
5V switching power supply for RGB LEDs
1
$14.95 or $29.95
4 Amp or 10 Amp
I had a spare 10A supply at my house, but I will circle back to this for more precise measurements when I get a chance to wire all of the LEDs to my bench power supply
Controls
Commercial Electric
295925
Assorted Cable Tie Canister
1
$11.97
Info. & Purchase
Used for bundling controller wires together.
Category
Manufacturer
Identifier
Part Name
Quantity
Unit Price
Links
Notes
Required total: $770.34
Optional
Category
Manufacturer
Identifier
Part Name
Quantity
Unit Price
Links
Notes
Microcontroller
EleDuino
B07VPQP15T
Raspberry PI 4 Aluminum Case with Dual Intelligent Temperature Control Fan
1
$24.90
Order
Depending on your needs, you may want a protective case that has fans to dissipate heat.
Cabinet
X-99 Lives Arcade
Gen 3 4P Control Arcade1Up TMNT Cabinet
1
$334.50
Information & Purchase
Wider control/fight deck than the stock one, including drilled holes for more inputs, as well as cupholders.

Options:




Coin buttons: on top


Players 1 & 2 buttons: 8


Players 3 & 4 buttons: 4


TMNT vinyl art installed


Vinyl art for front & sides


T-molding color: light green


No speakers


No IL/HAPP LED controls


No trackball


For TMNT cabinet


Green LED cupholders


TMNT panel labels



Cabinet
Ksmile
B015OCV5Y8
10 Female 12v DC Power Jack Adapter Connectors
1
$4.90
Order
Used for providing power to the coin insert buttons.
Display
VS Display
43211900
14.9" 14.9 inch 1280×390 LCD Screen LTA149B780F with HDMI DVI VGA Audio LCD Controller Board M.NT68676
1
$120.00
Order
LCD to take the place of the stock, unlit marquee and change when the game does.
Controls
DIY Retro Arcade
Arcade-146
25 Cent Red Push For Credit Arcade LED Button
4
$5.99
Info. & Purchase
Simulates the signal that a coin chute sends to the microcontroller when a coin is inserted.
Controls
Sinden Lightgun
2-pack of Sinden Lightguns with recoil
1
$314.00
Information

Order
Soon to be released hardware concept that uses a white border on an HDMI display for positioning. Out of everything that I've reviewed, this appears to be the only reasonable choice for playing the House of the Dead series, CarnEvil, Time Crisis, Area 51, Lethal Enforcers, et al.
Controls
Glarks
B01E4RAVI0
540pcs 22-16/16-14/12-10 Gauge Mixed Quick Disconnect Connectors Assortment Kit
16
$18.29
Order
Terminals for connecting quarter buttons.
Controls
ICESPRING
B01MY1WDIU
2 Ports Dual USB 3.0 Male to USB 3.0 Female AUX Flush Mount
1
$10.80
Order
Used for accessible ports on the front of the machine with my 3-D print.
Controls
Shaxon
SO18-25WT
Shaxon SO18-25WT Solid Copper Wire on Spool
1
$9.51
Order
Based on calculations for my setup, 20 AWG would have sufficed. However, I had a spool like this one in my toolbox.
Category
Manufacturer
Identifier
Part Name
Quantity
Unit Price
Links
Notes
Optional total: $842.89
Grand Total: $1,613.23
Reading this Bill Of Materials, you're probably experiencing sticker shock right now, believe me, I get it. I haven't finished the optional purchases, and I am having to assemble this project piecemeal. I priced out a variety of options, such as a MAME Cabinet that a popular fabricator makes here in Austin, and his price for a two-player system with basic controls costs over $2,000. There's also been several debates on which is cheaper: building from scratch or buying (and optionally, modifying) an Arcade1Up. One comment in particular gave me a chuckle:
Add on to the fact that I live in a small house and can't devote a large amount of space to a full-sized cabinet, so the 3/4 scale model that Arcade1Up makes suits my needs perfectly — and the fact that I love the old Teenage Mutant Ninja Turtle arcade games, and have so many fond memories of playing various iterations. The stock Arcade1Up cabinet without any modifications (which allows you to select between Teenage Mutant Ninja Turtles and Teenage Mutant Ninja Turtles: Turtles in Time) is already a blast, and these modifications are to simply extend its capabilities.