Tailscale subnet routing
If you're not familiar with Tailscale or Netmaker, they're VPN mesh networks built on top of WireGuard, and make it simple for machines to access each other in a private manner, including when those machines are behind NAT/CGNAT. For this article, I'm demonstrating with a stock install of Tailscale. If you want to self-host like Netmaker allows you to do, you can use Headscale and Headscale UI, but that's outside the scope of this article.
Installation
Add the Tailscale package by clicking on System → Package Manager → Available Packages → Search term → Tailscale → Search → Install: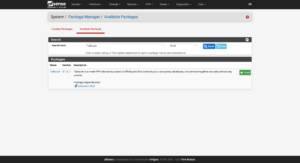 Direct connections
Key generation
After you login to Tailscale, click on Settings → Keys → Generate auth key. At the time of writing, the default values should be fine. The generated key will be shown once, be sure to save it for a subsequent step which will be configured inside of the firewall.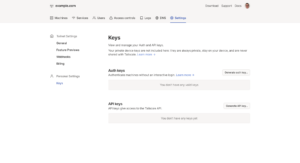 Configuration
Now enable Tailscale, enable Advertising Exit Node, and add Advertised Routes to the two LANs for Virtual Machines on the primary IP and the Virtual Machines on the secondary IP. Once you're finished, click on the Save button: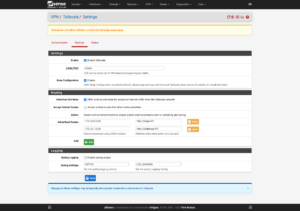 ---
You should now see your firewall listed in the Tailscale Machine list.
---
NAT outbound
Activation
Pitfall
Split DNS